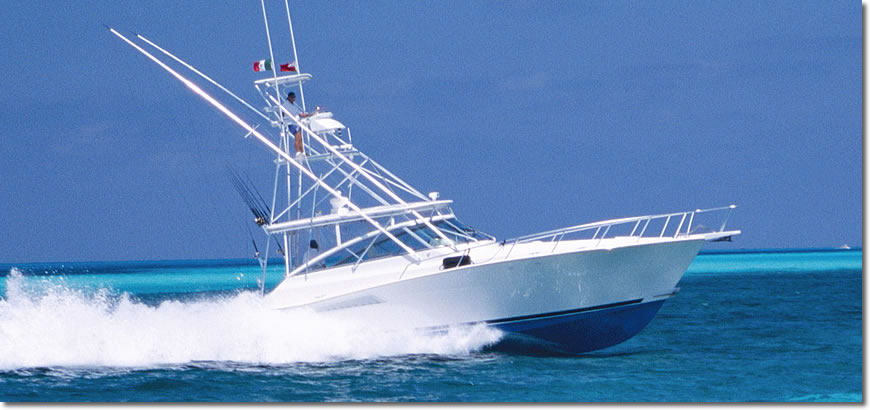 What Is Boat & Yacht Insurance?
Boat & Yacht insurance covers you in the event of loss or damage to your boat. It covers most watercraft with motors, including fishing boats, pontoon boats, PWC's, paddle boats, leisure crafts and yachts.
What Does Boat Insurance Cover?
Your boat insurance policy may include the following:
Collision damage: Includes repair or replacement of your boat, and wreckage removal should it be needed.
Property damage liability: Covers damage you might cause to someone else's boat, a dock, or other property or structures.
Bodily injury liability: Covers injury you may cause to someone while operating your vessel.
Comprehensive: Provides compensation if your boat is vandalized, stolen, or damaged in an incident other than a collision.
Additional coverage options: Coverage for medical payments, fishing equipment, oil spills, personal property and roadside assistance, as well as damages and injuries from accidents caused by boaters who are uninsured or underinsured.
Important Things To Consider
When purchasing or insuring your boat in Florida, remember that Florida boat insurance is different from insurance in other states. Florida has a much higher risk of catastrophic damage from hurricanes and flooding, and unlike other parts of the country, boating season is year-round. Being very involved in boating and the marine industry ourselves; let us help you insure that your time on the water is enjoyable and safe!
Our agents can:
Provide advice from an agent that holds an active charter boat captain's license
Let us help you determine the value of your boat
Provide guidance on specific coverage's
Identify navigational limits
Tailor a policy that provides coverage for your specific boat and how its used
Point out precautionary measures to minimize boating claims
Advise as to available discounts
Provide coverage for personal belongings while on the vessel
Help insure your trailer and other equipment used in the course of boating
Because we at Jones Insurance Advisors are in fact avid boaters ourselves, we have a unique perspective on boat insurance and the integral coverage's that should be included on your policy. Let us provide a policy that insures your good time on the water!
Need Help with Boat Insurance? Fill out the request quote form or call us at 772-569-6802 to schedule a free, no obligation quote. We look forward to getting to know you and your insurance needs to help you find the right policy.