Commercial Property Insurance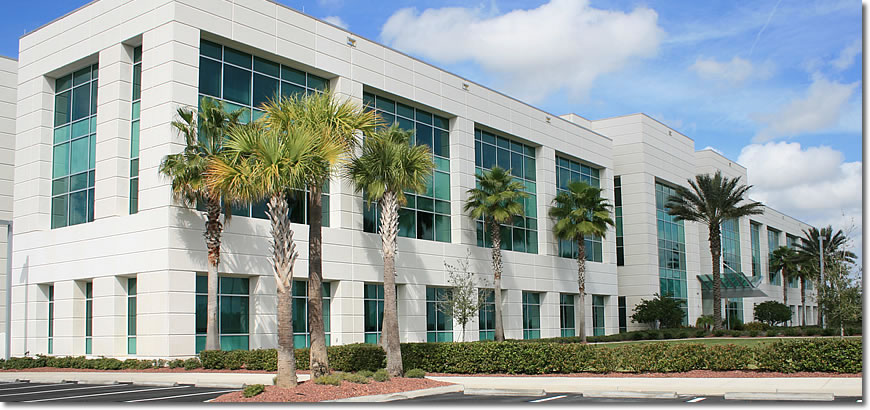 What Is Commercial Property Insurance?
Commercial Property Insurance helps businesses pay to repair or replace buildings and other property damaged or destroyed because of fire, storm, or other incidents covered by the policy. It also pays to replace stolen or lost property. Business owners can buy commercial property insurance regardless of whether they own, rent, or lease a building.
If you rent or lease a building, you may want to consider tenant coverage that will insure your on-premises property, including machinery, furniture, and merchandise. A building owner's policy doesn't usually cover your contents if you are a tenant in the building.
Types of Commercial Property Insurance
There are primarily three types of commercial property policies. The policies protect against different causes of loss or damage, which are commonly referred to as "perils."
Causes of Loss – Basic Form Policies usually cover specifically listed perils such as but not limited to Fire, Lightning, Explosion and Windstorm.
Causes of Loss – Broad Form Policies usually cover the perils included under the Basic Form policies plus water damage, structural collapse, sprinkler leakage, and damage caused by ice, sleet, or weight of snow.
Causes of Loss – Special Form Policies cover all types of perils except those that are specifically excluded. Typical exclusions include, but are not limited to, damages from flood, earth movement, war, terrorism, nuclear disaster, wear and tear, and insects and vermin.
Read your policy carefully. You may need to buy additional coverages or specialized policies – such as flood, windstorm, or crime coverage – to fully protect your business.
Commercial Property Coverages
Building coverage insures the building or structure described in the policy declarations.
Business Personal Property coverage insures your property located in the building such as Furniture, Fixtures, Machinery, Equipment & Stock.
Newly Acquired or Constructed Buildings coverage insures a new building if you add it to your policy within a certain amount of time. If you don't tell your insurance company within the time period – usually 30 days – your policy won't cover the new building. Commercial property policies usually only cover buildings named in the policy.
Employees' Personal Property coverage insures your employees' personal property if the property is on your premises. Generally, you must buy this coverage as an endorsement if you need more than a limited amount.
Off-Premises Property coverage covers your property located off site. Some policies might not cover off-premises property or may provide only limited coverage. You can usually buy an endorsement to cover off-premises property. If you can't buy an endorsement, you may have to buy a separate policy.
Business Interruption coverage pays for the income you'd lose if your business is damaged and you can't perform your normal business operations.
Extra Expense coverage pays any additional costs to return your business to normal after it's damaged.
Valuable Papers coverage provides limited coverage for your business records and other valuable papers. You may be able to buy an endorsement to increase this coverage.
Ordinance or Law coverage pays additional costs to repair or rebuild a facility to current building codes after it's damaged. Many policies provide limited ordinance coverage, but you can increase the coverage with an endorsement.
Equipment Breakdown coverage covers boilers, air conditioning units, compressors, steam cookers, electric water heaters, and similar machinery. Coverage is usually only for machinery listed in the policy and to losses caused by malfunctions of boilers or machinery, such as when a boiler explosion or water heater leak causes damage to other property. You can buy this coverage as an endorsement or a separate policy.
Inland marine coverage insures goods in transit by land, air, or inland waterways. It also covers projects under construction and transportation and communications structures, such as bridges, tunnels, and communications towers.
Because Jones Insurance Advisors only works with the top Commercial Property Insurance carriers, we will be sure to help you get best coverage for your business. We are also available to call at any time, with any questions about your policy. We pride ourselves with great customer support and are here for you when you need us. In need of a Commercial Property Insurance quote for your business? Fill out the request quote form or call us at 772-569-6802 to schedule a free, no obligation quote. We look forward to getting to know your business and your insurance needs to help you find the right policy.