Commercial Auto Insurance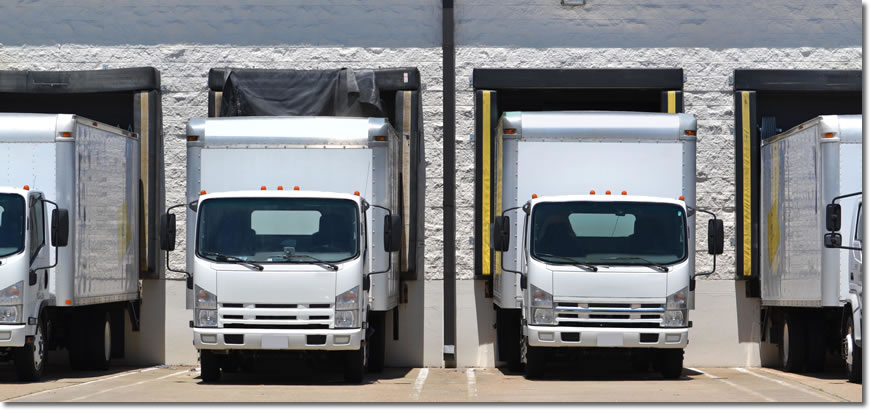 What Is Commercial Auto Insurance?
As a business owner, you need the same kinds of insurance coverages for the car you use for your business needs as you do for a car used for personal travel – liability, collision and comprehensive, medical payments and personal injury protection and coverage for uninsured motorists. In fact, many business owners use the same vehicle for both business and pleasure. If the vehicle is owned by the business, make sure the name of the business appears on the policy as the "Named Insured" rather than your name. This will avoid possible confusion in the event that you need to file a claim or a claim is filed against you.
Whether or not you need to buy a business auto insurance policy will depend on the kind of driving you do. Jones Insurance Advisors will ask you many details about how you use your vehicles in your business, who will be driving them and whether employees, if you have them, are likely to be driving their own cars for your business.
While the major coverages are the same, a business auto policy differs from a personal auto policy in many technical respects.
How Is Commercial Insurance Different From Personal Auto Insurance?
The differences between commercial and personal auto insurance are many, but the main distinctions lie in extent and purpose of coverage. After all, businesses have many concerns private individuals don't share, such as increased liability risks. Besides having higher liability limits, commercial car insurance also include coverages like:
Any auto liability – this coverage extends the liability coverage you have on existing commercial vehicles to any new vehicles you purchase, as well as hired and non-owned vehicles
Trailer interchange insurance – this insurance covers non-owned trailers you haul under a trailer interchange agreement
Rental reimbursement – this coverage helps cover the costs incurred to temporarily replace an inoperable commercial vehicle
Individual named insured coverage – allows you to extend your commercial coverage to protect you when you drive a vehicle you don't own
Non-owned vehicle coverage – protects you and your employees while driving vehicles not owned by your company
Do I Really Need Commercial Auto Insurance?
If you can answer "yes" to any of the following questions, you may need commercial car insurance:
Are any of your vehicles used for pickup or delivery of goods, including supplies, materials, newspaper, pizza, other food items, or for messenger services?
Are any of your vehicles used for limousine, taxi service, or other livery service?
Are any of your vehicles owned or leased by a partnership or corporation?
Are any of your vehicles registered or titled to a business, corporation, partnership, or DBA (Doing Business As)?
Do any employees or non-listed drivers drive any of your vehicles on a regular or occasional basis?
Are any of your vehicles leased or rented to others?
Are any of your vehicles a pickup, van, or utility vehicle with a gross weight exceeding 10,000 pounds, or do any of your vehicles have a rated load capacity over 2,000 pounds?
Are any of your vehicles equipped with snowplowing equipment, cooking or catering equipment, bathrooms, altered suspensions, hydraulic lifts, or racing equipment?
Do any of your vehicles have equipment installed such as ladder racks or permanent toolboxes that are used to support a business?
Because Jones Insurance Advisors only works with the top Commercial Auto Insurance carriers, we will be sure to help you get not only the best coverage for your business but the best customer service. We are also available to call at any time, with any questions about your policy. We pride ourselves with great customer support and are here for you when you need us. In need of a commercial auto insurance quote for your business vehicles? Fill out the request quote form or call us at 772-569-6802 to schedule a free, no obligation quote. We look forward to getting to know your business and your insurance needs to help you find the right policy.